Archive for December 2011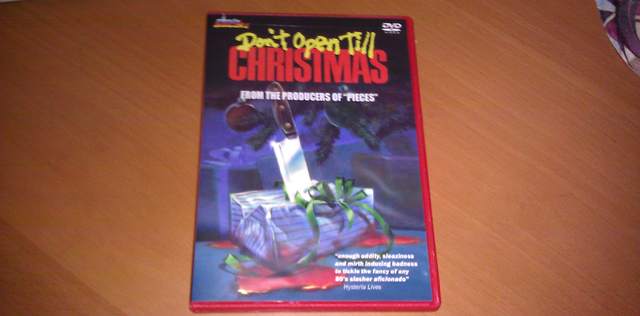 I was shocked and overjoyed to find out that the classic Don't Open Till Christmas was getting the full restoration treatment. On top of finally getting a decent print of the film (the old DVD was not much better than a VHS transfer) the disk has tons of features. A Documentary about Dick Randall, tons of production notes, and "The making of a horror film" which was never available outside of the UK. I would have loved a commentary but considering many of the folks involved have since died, I can understand.
This movie holds a special place in my heart for not only being a good slasher but for being the movie that launched Good Bad Flicks.
The DVD was just released 12/6 from Mondo Macabro and obviously I instabought. Thanks to James @ObscureCinema1 for the tip!
Over on the left tab you'll see a Poll of the top 20 movies I received the most requests for. Pick your favorite 4 and at the end of 2 weeks I will announce the 4 movies you guys and gals picked that I will be reviewing in January 2012!
This is the least I can do for all your support over the past year. You all have been great and I'm glad you continue to enjoy the show.
Thanks!
-C